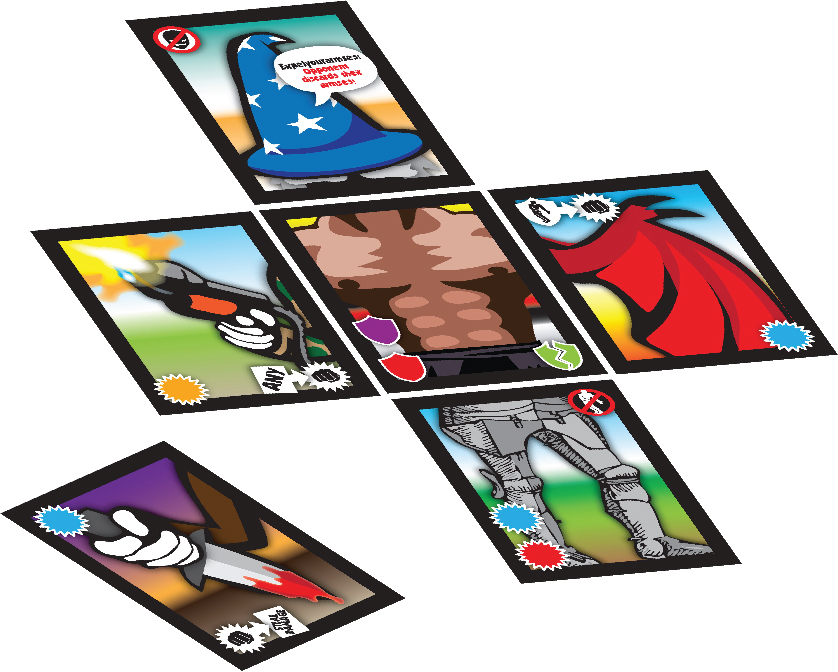 Punch, Kick, and Headbutt your way to victory.
Prove you're THE BEST in this quick and fun card game by demolishing all other players. If no one can accomplish this, everyone loses (you could call it a draw, but you'd be wrong). Drop down an awesome torso, attach arms to punch with, legs to kick and dodge with, and a head to headbutt and taunt your opponents. Then play kung fu and special cards to destroy your opponent's deck!
Activate Special Powers, rip off opponent's limbs, Steal their cards, Divorce them, get them drunk on wine so they lose their heads, whatever it takes.
Watch real people enjoying the game!
Basic Rules - Learn How to play!
Arcknight's first card game. 220 cards of mayhem and fun. We've been demoing and teasing this game for a few years at conventions, and it's been an underground hit from the first moment we showed it off. Now it's ready to see the light of day!
Limited copies are available through our webstore for $30, or Print-On-Demand through RPGnow.