100100 FPM Legendary DM - Nearly Perfect - With bases!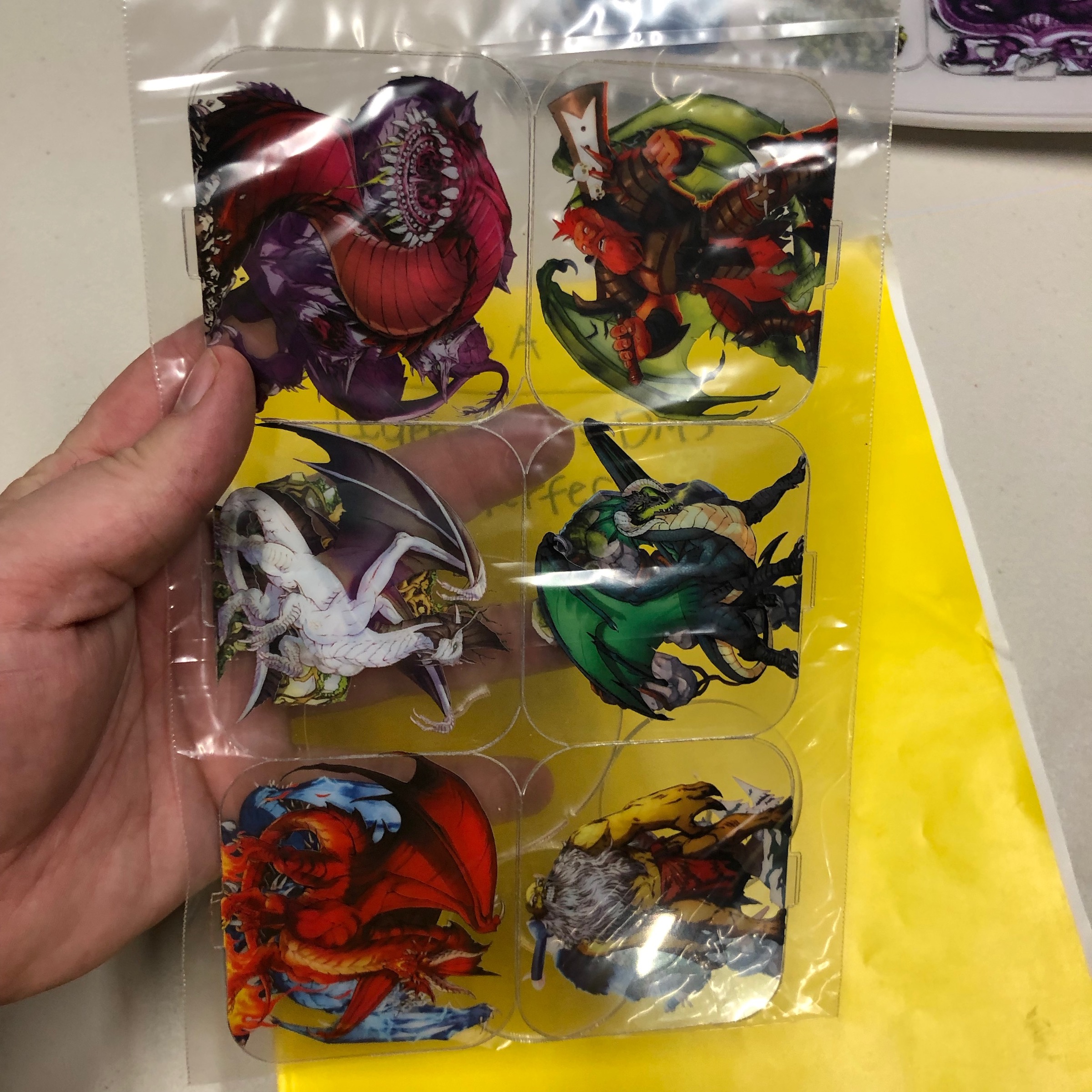 100100 FPM Legendary DM - Nearly Perfect - With bases!
SPECIAL ITEM - This Menagerie item DOES come with bases : 1x 3" base and 2x 2" bases per set, packaged normally. An unbeatable deal, packaged like the original product, and still discounted.
This item includes the 12-Piece set of Legendaries (oversized miniatures) that were originally included in the DM Starter Set. It is VERY similar to the Legendaries Horde FPM item, but with a few different pieces. It has BARELY flawed printing on the back side. Beautiful color, registration, and die-cutting. Even the backs look fantastic, with 1 exception: On the "Nearly Perfect" version, the Red Dragon has some scuffing. On the "Flawed" Version, the scuffing covers the Red Dragon, usually the Black Dragon, and potentially a few other pieces - while the overall color and printing of the backs is very good.
Original Price: $20.00
Nearly Perfect Price: $14.00
Flawed Price: $10.00
If interested in the original item, please see our Flat Plastic Miniatures from the Arcknight Shop.
sale